Howl the Unattested Vow
Mystery objects delivered to 13 disciples.
---
.
.
.
---
.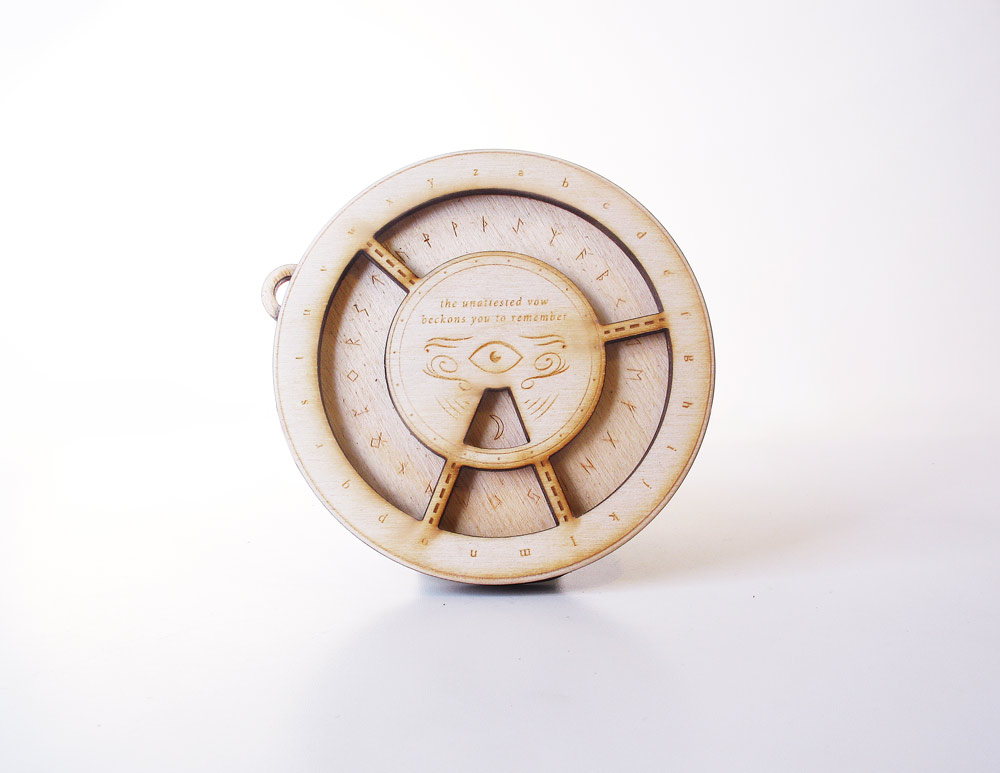 I designed and laser cut decoders full of mysterious runes, veiled threats, and hidden truths.
.
I created 13 of these decoders.
Each decoder has packaged in a wax sealed envelope and hand delivered.
Each recipient got a custom cryptic letter.
Role: Everything
Date: Winter 2012
.
About
---
More to come. This project continues on.
.